970▪663▪4184
FredsUsedWebsites.com
Featuring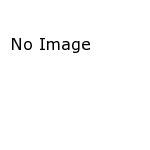 Fred's Used Websites has a track record of providing timely, quality service. We offer reasonable rates for custom websites designed with self-editable pages you can update your site whenever you want, using only your web browser!.
Fred's Used Websites
What's a "used website?"
According to the dictionary:
1.
previously used or owned secondhand: a used car.
2.
showing wear or being worn out
.
→ 3. employed for a purpose; utilized. ←
That's the sort we build - highly functional custom websites for small businesses, organizations, and individuals,. Our websites are UTILIZED as part of a marketing plan, UTILIZED to reach target markets, because they are easy to edit and keep updated.
Do you want a website but don't know where to start?
Do you panic just thinking about html, hyperlinks, ftp, domain names, and SEO (search engine visibility)?
Do you want to sell products or services from your website?
Do you already have a website and are tired of waiting for changes, updates, and events to be posted? Our content management system makes it easy for you to add content, upload photos, and customize text fonts yourself.
Do you want a personalized website rather than one based on a general template?
Would you like to have your website do more than just show static pages?
Have you already figured out what it takes to set up a website, but you just don't have the time?
If the answer is yes to one or more of these questions, you are in the right place!

See our Design Page for even more website capabilities. If we don't have it ...
we can build it. We want your site to be a useful, well-used asset.
Find details on our hosting packages click HERE.
See "How-to" video tutorials HERE to learn how to use customized widgets, make edits, add
pages or photos using our CMS (content management system).
---
Our Client Sites

Take a look at a few of our clients' sites ... get some new ideas ... and give us a call.
Music: "We Wish You a Merry Christmas" Kevin MacLeod (incompetech.com) Licensed under Creative Commons "Attribution 2.0"
For a much better web experience and far better security we recommend these excellent and free products. Use Mozilla Firefox as your web browser and Thunderbird as your e-mail client on Windows, Mac, or even Linux.